Money Further is reader-supported. When you buy through links on our site, we may earn an affiliate commission at no cost to you.
---
The brutal truth is almost everyone wants to be rich, but almost no one has a plan to get there.
Today you'll uncover what being independently wealthy really means. Including how to calculate your personal number.
You'll see how close you are to achieving it.
And 5 proven techniques to help you shave 20 years (or more!) off your journey to total financial independence.
If you're on a journey to building wealth and seeking financial independence you're in the right place.
Let's dive in.
What Does Independently Wealthy Mean?
---
Yourdictionary.com defines it this way:

independently wealthy. Adjective. Possessing enough wealth that one does not need financial support from another person and does not require income from employment.
---
Signs You Are Independently Wealthy
Do your investments produce enough growth and income to support your lifestyle for as long as you'll live?
If you quit working tomorrow, would you have enough money and income to support yourself until you die?
Are your investments growing more than what you're spending?
Do your real estate investments pay for themselves and throw off enough cash to pay for your lifestyle?
If you answered "yes" to some or all of these, you might be independently wealthy.
There is some nuance between the independently wealthy and the financially free. We'll dig into the difference below and help you decide which one you're truly after.
If you answered "no"—like most of us— keep reading and we'll dig in on how you can get there in record time.
AKA: NO, we aren't waiting 40 years as conventional "wisdom" says we should.
Independently Wealthy Vs Financial Independence vs FU money
We'll start in reverse order because that's the order we'll achieve each step.
FU Money (Your First Major Goal)
PG-13 translation: Screw you money!
This is the amount of money or investments you'd need to be able to tell your boss to shove it when they overstep one too many times.
It's enough to quit your job, take a break, and generally not have to put up with too much crap. But not necessarily enough to retire yet.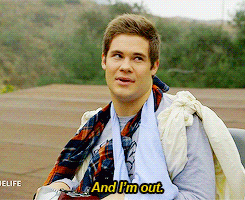 Everyone should get some FU money! It gives you an extra sense of security and a strong position of negotiation knowing that you have funds to hold you over when needed.
Any time you are in a better position to walk away in a negotiation, you are in a position of strength.
So how much money is FU money? It depends on your needs. For a scrappy college student working part-time, it could be a few thousand dollars.
For others, it could be having 6 months of expenses set aside as an emergency fund. Or enough passive income to cover your bare-bones expenses at home if you quit your job.
Decide what that figure is for you because it will be one of your first major milestones in your financial freedom journey.
The next step up:
Financial Independence
Once you've got your FU money saved up, you're now working towards financial independence.
This is enough money to cover 25-30 times your basic expenses. If that money is put into growing investments, it should last you the rest of your life according to the 4% rule from the Trinity study.
The nuance here is that this likely means some form of frugality and adhering fairly closely to a spending plan. (You'll see the difference in the next section below)
Of course, you can always build a small business or take part-time work if you want the flexibility to spend more.
For some, this is as far as you want to get on your financial journey. It's definitely a few years faster to accomplish than our next step.
But others are looking for a bit more, even more freedom, and flexibility.
And that's exactly what are next is here to create.
Independently Wealthy (And a Formula to Calculate)
This is basically financial independence with room to splurge.
Your budget isn't so tight, and you're not dependent on frugality to make your investments last.
(although you always have the tool of frugality to use as needed)
It's room to increase your discretionary spending from time to time as your tastes change. And they'll likely change if you're retiring early and have decades of life ahead of you.
I know my tastes and plans have changed dramatically through the years, and I expect to change again in the future. You probably will too.
Maybe you'll want to get a Tesla or have a swimming pool put in one year. Independent wealth leaves room for some dreaming and some extra doing.
I like how Physician On FIRE defines it:
Financial Freedom = 25 x (Core [annual] Spending + 2 x (Discretionary Spending))

-physician on fire
(Note: He calls it financial freedom we're calling it Independently Wealthy.)
For him that looked like: $40,000 + 2x($30,000) = $100,000 a year then multiply that by 25 to equal $2.5 million.
For you, that could look a lot different.
You'll find figure this out in the next few steps.
Do you want it?
Let's be honest, a lot of people want the benefits but aren't willing to put in the effort.
But if you're a reader at Money Further, then I believe you want it, and you're willing to do what it takes.
It will take (some) sacrifice, self-control, and working on your psychology. That doesn't mean you won't enjoy your money and life along the way.
It does mean that you'll spend consciously, you'll have a plan, and you'll stick with it.
In simple terms— you'll spend less than you earn and you will save and invest the difference.
The larger the gap between what you spend, and what you save and invest, the faster you'll become independently wealthy.
Here are a few indicators that you want it:
You love to learn and are willing to bet on yourself.
You value your time and control.
You're willing to live like others won't, so later you can live like others can't.
Freedom, autonomy, and choice are important to you.
[Insert your own personal reasons why you want it]
Let's dive into how you can achieve that level of financial freedom.
How to Become Independently Wealthy
The first step of any journey is knowing where you're starting at, and then planning where you want to go.
Once we do that, we'll plan the steps in between, and even some practical paths to cutting your time to independent wealth in half— or less.
It's time to take action!
Let's find out where you're starting (And Going)
List all of your expenses and total them up.
This is how much you need your investments to produce for you each month after inflation.
I follow the 4% rule that we touched on above.
Let's use PoF's formula above to calculate your Independent Wealth target number.
25 x (Core [annual] Spending + 2 x (Discretionary Spending))
Example: $30,000 + 2x($15,000) = $60,000 a year.
Then multiply that by 25 to equal $1.5 million.
Plug in your own numbers to get your target nest egg amount.
Done? Great! Let's head to the next step.
Income Producing Assets
Now you'll total up your income-producing assets— if you have any built up— and see how much more you need to save and invest to reach your target nest egg.
The best tool for monitoring your net worth and your overall investment portfolio's key information is a tool called Personal Capital. It's free, and tons of personal finance experts use it.
If you aren't using a tool like Personal Capital, do this in a spreadsheet or with pen and paper.
Write this number down. If it equals your target number from above, and it's invested in growing assets— congratulations, you've won the game! 🥳
If it's less than you're target, subtract it and see how much more you need to save and invest to get there.
But what if you're starting at $0 (or are in debt) or still have a big gap before you become independently wealthy? That's ok too!
The next few sections are going to walk you through the rest of the gameplan to accomplish your financial freedom plan.
First, we'll tackle debt.
Although you can be independently wealthy and have debt, your assets and investments must be able to cover those debts with plenty left over to continue funding your lifestyle if you choose to pay your debts in full.
I think it's much more clean and simple to have zero debt (excluding a mortgage if you choose).
It's time to take action, start crushing debt, and building wealth.
Let's go!
Get out of Debt
First, List all of your debts.
Pay the minimum payment on everything, and put all of your extra money towards your non-mortgage debt.
You can attack this in two main ways.
Either order your debts smallest amount to largest or highest interest rate to lowest.
Smallest to largest [aka Debt snowball]:
After you pay the minimum amount on all your debts, you put every extra dollar towards the smallest debt— this will help pay it off FAST.
This gives you the psychological benefit of quick wins. When you see one of your debts go away, it's extremely motivating.
Then you'll take the money in your budget you used to pay off on that small debt and put it towards the next smallest debt.
This is what my wife and I did to pay off almost $150,000 in non-mortgage debt
Highest Interest Rate First Method:
Mathematically, this makes the most sense. You pay off the debt that's growing the fastest and causing the most financial pain.
For the very disciplined or mathematically motivated, this is superior. You'll pay your debt off faster if you stick with it.
I did not take this route, because I believe habits, human behavior, and psychology often trump math and spreadsheets. (Especially when you're new to taking control of your finances and have a history of building debt, not equity)
And if you're attacking your debt with full-focused intensity, it shouldn't take more than 2 years, and thus the difference may not be dramatic.
Don't spend more than 5 minutes deciding. Pick one, and fight like crazy to crush your debt as fast as humanly possible.
I'll show you how to speed up this process in the next few sections.
Budget Basics and the Tools We Suggest
Some people love budgets and spreadsheets and financial projections [Hello fellow Nerds!]. Others don't.
Budgets aren't essential forever, but I believe they are key while you're getting out of debt, and building lifelong financial habits.
If you're in debt, start with a budget.
It helps you take control of your money, and tell it what you want it to do… instead of wondering what happened.
List all of your expenses.
A great place to look is your credit card statement and bank account to get this information.
I find it MUCH easier to use a tool like YNAB (You Need a Budget) because it does all the heavy lifting for you.
It automatically imports all your spending straight into your budget. Simply sync up your credit cards, bank accounts and then you click what category they go into (groceries, rent, gas, etc.)
It starts learning your preferences and transactions and automates more and more for you.
Not long and you'll be able to have total control over your money and spending in a few quick minutes per month. Instead of hours in a spreadsheet or with pen and paper.
Now that you can see all of your expenses in one place, it's time to tell your money what to do.
Do you want to spend money on Netflix? Great, budget some of your income there.
Do you hate paying $100 a month on the cable you aren't watching? Kill it!
Decide what you love, what's a true necessity, and what you can live without.
Which leads us to our next step in building wealth.
Cut Expenses
Be ruthless in cutting expenses you don't get joy or utility out of.
Do you dislike going to get a haircut, chatting it up with the barber? Great, buy some hair clippers, have your significant-other cut your hair or watch some youtube videos and do it yourself.
In 1-2 cuts, you'll have paid for the trimmers, and going forward you'll save $400 a year.
Maybe that's not you. That's fine.
Bank fees? Call the bank and negotiate the fees away.
Car insurance: spend 30 minutes and get quotes from Geico and other top insurance companies. And make sure you aren't over-insured.
[A few years back I did this and saved $900 a year or $75 per month. Investing that over 10 years would net you $13,305 for an hour or two of work. Nice!]
In a recent post on how to make money fast I go over my latest savings win where I cut over $1,100 off my annual cell phone bill in less than an hour.
A few wins like this can make a huge difference in paying off your debt faster AND in building your wealth, with minimal effect on your lifestyle.
Take all of those extra budget savings and apply them to your debt.
There are a ton of ways to cut expenses, and not all of them require ultra frugality. Do some research, make a few calls and you can easily save a few hundred per month off of the average budget.
If you want to take it to the next level, check out the FIRE Movement which can help you massively cut expenses (my wife and I practice a moderate version of this) so that you can save 50-80% of your income.
Which leads us to…
Save to Win
If you don't win the lotto (which I don't recommend "playing" due to horrendous odds), expect to inherit a giant trust fund, or sell a very profitable business for millions, you'll want to learn to save.
I don't suggest saving more than a mini emergency fund until all of your non-mortgage debt is paid off.
Set aside $1,000-2,000, then get back to punching your debt in the face.
Once your debt is gone, you can put more attention on saving.
Now you'll focus on setting aside 3-12 months of expenses in cash based on your risk and comfort level. Put this in a money market account like Captial One 360.
Apply the budget and expense cutting steps to make this happen.
Now you have FU money. Boom!
Don't feel like you're saving or paying off debt fast enough?
Time to pull the money income lever.
5 Key Proven Ways to Increase Your Income
Your income is your most powerful tool when you first start building independent wealth.
If you increase your income without increasing your expenses, you can turbocharge your early retirement date.
You'll watch debt disappear, and your net worth skyrocket.
Let's see how.
Negotiate a Raise
Your current career is typically the fastest way to make a dramatic shift in your income. And it's often the most overlooked.
DON'T SKIP THIS SECTION!
Check out these screenshots from one of my friends. I helped encourage and coach him towards a $50,000 raise.
In less than 1 month, he went from just over $100,000 to $150,000.
Yes, he was a top performer, and Yes, he did put in effort into research and coming up with a proposal and meeting with his supervisors a few times.
But where else can you get an extra $4,000 per month with no major risk or financial investment?
Not many places.
First: Be a top performer in your company.
If you aren't already— meet with your supervisor and ask exactly what a top performer for your position looks like.
What specific key performance indicators mean success. They will tell you.
Then ask: if you accomplish those 3-5 tangible, trackable things over the next 3-6 months if they would consider you for a raise or promotion.
They will say yes because they have nothing to lose. They love this because they want to hit their numbers too, and you're going to help them do it.
Email them to confirm what you discussed.
Now… Execute 100% on those 3-5 indicators over the next 3-6 months, track them the entire way, and send email updates to your boss.
Meet with them again after the allotted time, show your work, your results, and then remind them of the discussion you had about a raise or promotion when you first met.
You're going to nail this, and your boss is going to love you for it.
P.s. it always helps to get competitive rates and competing offers for your position or the position you're going for so you are well prepared to negotiate the finer points of the actual dollar amount.
Switch Companies: The Gold Watch is Dead
Sticking around for 30 years and earning a gold watch at your retirement is long gone for most jobs. Also… what the heck are you supposed to do with a gold watch when you're about to turn 70?!
Not worth the wait.
If you aren't happy with your pay at your current company, another solution is to get competitive offers.
It's also great to have these for any new career you're starting as well as for negotiating when you still want to stay at your current company.
My top perform friend in the screenshots above had several competing offers— some were higher than what he accepted at his current job, but he liked where he worked so that trade-off was worth it for him.
But do note, that having those higher offers made his job to negotiate his massive raise, infinitely easier. Options = power.
Anytime you can get multiple offers you are in a stronger position to negotiate. So get them.
Always stay in contact with the people who hire at your company's competitors.
And yes, not only is it ok to interview, it's essential if you want to maximize your income. Even if you don't intend on switching companies.
However, you just may find a deal so good you can't refuse.
Setup a few interviews, go in prepared with going rates and salaries, don't tell them what you currently make— it's their job to put out an offer.
And if you're sick of your field, it might be time for a bigger change.
Let's take a look at that option.
Switch Careers
If you flat-out don't like what you do, and you aren't earning what you'd like, it's ok to look elsewhere.
Think about your skillsets and talents and see where they would get a better ROI (return on investment).
If you don't know what your skillsets are, text your friends and ask. Often times an outsider can point those things out quickly.
Find something that has a higher earning potential either right away or in the next few years.
Do your research. Take some courses or classes, and start reaching out to companies.
Side Hustles And Freelance Work
Side hustles can be great when you enjoy your job, but just want to pull off an extra $1,000-$2,000 a month to speed up your wealth-building or debt payoff.
Things like driving for UBER, renting your spare room on Airbnb, walking dogs, etc.
There are tons of lists of side hustles online and the gig economy is growing larger every day. Simply do a search, pick one you like and get going.
Another option is to do freelance work. Are you good at graphic design, filming or editing video, writing emails, building websites, or making awesome spreadsheets?
All of these are excellent things to pitch to small businesses. You can easily make $25-50 per hour starting and quickly scale that up after you have a few testimonials from clients.
For a more in-depth guide check out our post called How can I make $600 fast.
Start a Business
You can start small and simple.
You can pivot your side hustle or freelance work above into a small business as you scale up.
Or you can do what I'm doing and start a blog.
There are countless small business opportunities you can start online or in your own city.
Keep it simple and keep it low cost to start, especially if you're currently in debt.
Bryan Harris of Growth tools has a simple way to come up with 100 business ideas fast.
Check it out, or look for plenty of other articles online to spark ideas.
Here's one quick personal example of a small side project being built to help create financial independence:
Sarah is building a website on home decor to earn affiliate income from helping people decorate their houses with things like a cute mid century modern dresser or even retro wallpaper.
Invest Your Way To Freedom
The number one way to reach financial freedom or early retirement is to get your money working for you.
You want to get your money to go out and multiply itself.
Compound interest is your best friend here.
The goal is to build an investment portfolio that continues to grow enough to cover your expenses every month and not run out while you're still alive.
Here are a few places to start.
Start Small
If you're just getting started and don't have a lot of room in your budget you can start with micro-investing via an app like Acorns.
It takes purchases you made and rounds them up to the next whole dollar and invests the difference.
Bought some ice cream for $4.25? It'll round to $5.00 and invest that $.75 for you automatically.
(Alternatively, you can simply deposit money into your account to invest)
This makes investing VERY simple and automatic. Two things I like. It's a great way to get started on a super tight budget.
The downside is that fees are on the higher end. So you'll want to graduate out of once investing becomes a larger focus in your finances.
An alternative is M1 Finance. You can open an account for $0, and with no minimum, it's easy to get started. This is my preferred method for those wanting to spend less time learning and more time earning.
M1 Finance is a Robo-advisor that will still do all the heavy lifting of asset allocation for you, but it won't micro-invest by rounding up purchases.
They also offer a ton of flexibility for the DIY person who wants to customize their asset allocation.
You'll need to send money into your account (or automate it) and they will do the stock purchasing on your behalf, based on the Modern Portfolio Theory. And based on your risk tolerance which they'll help you assess.
This is where I'd start if you aren't a hardcore DIYer when it comes to investing.
401k company match— Free money?
If your company has a 401k company match, this is likely your best rate of return. It's free money!
Talk with your human resources department and make sure you are putting in enough money to receive the maximum company match.
Many companies will match you up to 6%!
Some don't match at all, while others have even more generous plans.
Check with HR to make sure.
Once you hit the max matching amount, you'll want to look into setting up your own ROTH IRA or Traditional IRA and work on maxing-out those next, before coming back to your 401k.
Stocks & Equities
Stocks are my preferred way of building longterm wealth right now.
I'm still in the accumulation phase and am around 30% of my target financial freedom number.
That means I want low-hassle, low-stress investments so I can continue building my income streams and work-related skills.
Depending on your asset allocation and plan, it can be as simple as setting up automatic investments every month and rebalance your portfolio once a year to make sure it stays within your plan.
That's pretty hands off!
And if you use a Robo-advisor like M1 Finance then they'll do all of that rebalancing work for you, and help you pick an asset allocation based on your personal risk tolerance.
If you're already investing in your company's 401k or in tax beneficial IRAs (Also an option at M1 Finance) then you're likely already investing in stocks or equities. That's great!
Some of those accounts have income and annual contribution limits, so if you want to invest more you'll need to look into a taxable brokerage account at places like M1 Finance for a done-for-you Robo-adviser option or Vanguard if you want to purely DIY.
A taxable brokerage account is a great option if you want more access and flexibility with your investments. This can be a huge help during early retirement to avoid early withdrawal issues with tax-advantaged accounts.
There are tax implications to consider when selling, so speak to your CPA if you're considering changes here.
This may also be one of your preferred methods to invest in stocks if you've exceeded the income limits to contribute to an IRA.
In the years where we've personally out-earned the preferred IRA options, our family has put the majority of our investment money in a taxable brokerage account.
We do 100% of our stock investing via broad-based index funds and never purchase individual stocks.
The best of the best rarely get it right with stock picking— teams of hundreds or even thousands of people rarely outperform the market for more than a few years, so why would we be able to?
This is one of the few areas where being "average" consistently is actually the winning strategy.
And broad market index funds like VTSAX that have thousands of U.S. companies bundled up together, with ultra-low fees accomplishes our goal.
Diversified, and tracking the total U.S. market.
Next up!
Real estate
Many Americans have become independently wealthy by investing in real estate. And many have gone broke.
We aren't talking about simply owning your own home. More often than not, your home is an expense and less of an investment because it doesn't produce income to sustain your lifestyle.
In fact, plenty of real estate moguls rent their primary residence and use their capital to instead own more investment properties that produce income.
Initially, traditional real estate investing can be a much more hands-on process than broad index fund investing until you have good systems and a team built up.
Once you own enough properties that the rent minus all expenses can pay for your lifestyle (with some margin built in there!) you're now independently wealthy.
Real estate is a great path towards building wealth, but it does take more effort and research… and a bad deal can set you back substantially.
There are a few hands-off approaches to real estate in the form of REITs, and others that vary in degree of work and effort like Crowd-funded real estate deals you can consider as well.
Here are a few books and websites to get you started in learning about RE investing.
The Book on Rental Property Investing
The ABCs of Real Estate Investing
Financial Freedom – Summing it Up
Each person and family will have their own goals when it comes to money.
Some want the freedom to work on what they want, when, and where they want and that doesn't always require being completely independently wealthy.
Others are ready to retire and leave the work world behind.
Take some time and decide where you're at now, how you're feeling about work, money, and where you want to be in 5, 10, or 15 years.
Now make sure your plan and path are leading you towards that destination and goal.
Now It's Your Turn
Where are you in your financial journey? And where do you want to end up?
Is it early retirement, or just enough passive income so you can do the work you love and say no to the things you don't? Or something else?
Let me know in the comments below.